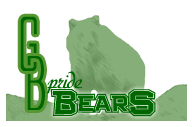 Gold-burg Bears
Welcome to the New School Year 2016-2017!
Super Hero Readers will be climbing the highest skyscraper.
Leaping over books in a single hour.
Building their reading skills to save the world.
Library Rules
1. Respect the property of the library.
2. Return books so other students can read them.
3. Keep the library clean.
4. Check out the books properly.
5. Return books in the book return box.