VISITOR MEAL PRICES
ADULT BREAKFAST: $2.25 LUNCH: $3.75
STUDENT BREAKFAST: $1.50 LUNCH: $2.65
Fresh Fruit & Salad Bar Daily
COME JOIN US AT BEARS DINER
VISITORS ARE ALWAYS WELCOME!
Links to Breakfast and Lunch Menus are posted below and also on the Home Page under Latest News.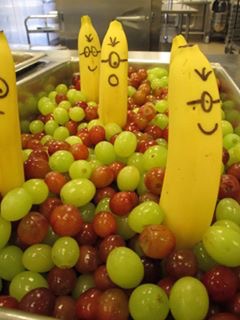 SHAC - Student Health Advisory Council.
Policies are posted on the web page under District > Administration > Health
If any Student / Parent or other would like to take part in our SHAC meetings please contact Kelly Travis @ (940) 872-3562 Ext. 525.
Thank you.
Kelly Travis
GOLDBURG ISD
CHILD NUTRITION DIRECTOR
940-872-3562
940-872-5933 (FAX)
6:00 AM - 2:00 PM (OFFICE HOURS)